5"x5" acrylic on wooden plaque
"Reese" is one of the "Dogs of the moment" featured on Little Darling's Pinups for Pitbulls website. Clicking on his picture will bring you to the home page.Little Darling has really worked so hard to help change the public's perspective of these animals!
I really don't know much about Reese, except that he is still available for adoption and that he has a very unique face! I wonder what he is mixed with! &hearts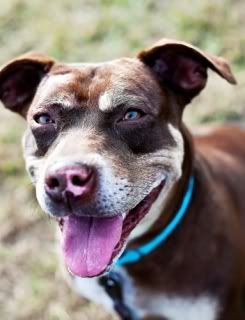 Also as promised I will be starting to sell my mini paintings! I need to set up my seller's shop so with the next post that will all be ready to go. as well as an outline of the policies and such. This has been such a fun challenge for me, and I already have the next few pups picked out so I can continue after the holiday weekend!